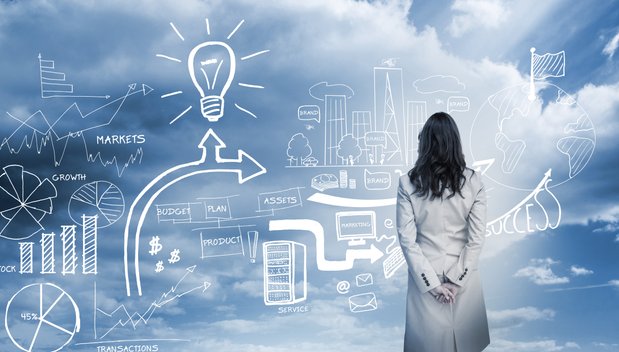 #OssKvinner Network Meeting
Toolkit - Develop your own business idea
presented in association with OXLO and the Charge Incubator.
Are you planning to start a business and looking to answer "whether this idea makes business sense?" Then this network meeting is for you!


OssKvinner (www.osskvinner.no) in association with CHARGE Incubator (www.charge.no) and Oslo Kommunes EMI (OXLO) brings you a Toolkit for developing your own business idea.


In this network meeting we give aspiring female entrepreneurs an opportunity to present their ideas and talk to CHARGE Incubator about their potential. CHARGE Incubator will also give women of the OssKvinner network, an opportunity to apply to The Charge 2020 program: https://www.charge.no/join-our-program
Charge is a customized one year Inclubator and accelerator program, that provides startups with the tools needed to build a successful business. For application deadline and more details visit https://www.charge.no/join-our-program

We recommend that women participating in this event should bring with them an idea that they would like to develop and pursue.

Program:
18:30 - 18:50 Registration/ dinner/networking.
18:50 - 19:00 Welcome by Karen Contreras-Lisperguer (#OssKvinner) and opening remarks by Rowena B. Teodocio (Enhet for mangfold og
integrering - EMI).
19:00 - 19:30 Idea development workshop i regi av #OssKvinner
19:30 - 19:45 Charge Incubator presents their program "Charge 2020". We will have a conversation on what makes an idea a good idea?
19:45 - 20:00 Women introduce the ideas they bring with them or the ones they developed during the workshop.
20:00 - 20:30 Charge incubator gives feedback about the ideas and talk with the participants that are interested in the Charge 2020 grant.

Our speakers:
- Meryn Willetts: Meryn has an MSc in business strategy and marketing and has broad experience within politics and business in her home country, Australia. She has been involved in building up the startup ecosystem in Sydney and started her entrepreneurial journey at the age of 21. She is currently the CEO for RAGE for Climate (a startup democratising solar energy assets) and previously worked as CMO for VipiCash where she is a co-owner. She also serves on the boards of Oslo Blockchain Cluster and the Revenue Development Foundation.

- Vibeke Stølen: Program Manager with CHARGE. Vibeke has 15 years of experience in independent, entrepreneurial work, developing a focused and structured work-flow, keeping an holistic view and withstanding the extremes of ups and downs. Key knowledge in the areas; production, export/import, design concept development, brand store set up, marketing, sales and development/management of organisations.

- Karen Contreras - Karen is the prosjektleder at OssKvinner. An Economics graduate, Karen has formal knowledge of law, including financial and tax law, and has more than 15 years of experience running and managing volunteer and social organizations.

Who can attend an OssKvinner Network Meeting:
An OssKvinner Network Meeting is open to all the OssKvinner members for free. Non-members can attend if they pay a 100NOK fee. The agenda of each of such meetings revolves around personal and professional development of women in the network.

To become a member of #OssKvinner please visit http://www.osskvinner.no
Notice: Not show up fee is 100 NOK.